JG Contemporary
Founded and run by Jewel Goodby, our journey started in 2010 with a series of pop-up showcases across London. In 2017 we set up JG Contemporary as an online gallery and in December 2019 JG Contemporary opened its current location in Acton, West London.
JG Contemporary is a beacon for multidisciplinary talents. While our roots were planted in the early world of street and urban art, over the years, we have evolved, embracing an array of artistic mediums and styles, reflecting the diverse talents of the artists we collaborate with.
 This transformative journey is evident in its diverse range of exhibits. We champion an array of contemporary artists in a myriad of artistic mediums and styles. From Tim Bret-Day's photography to the dynamic energy of street artist Remi Rough, the intriguing visuals and technical brilliance of Fin DAC, the emotive and expressive works on found objects by Matt Small, the captivating black and white abstract creations of Henry Woolway, the vibrant palettes of Tim Fowler, to the distinct flair of sound and vision by Jake Andrew – we celebrate diversity in art.
Each artist we collaborate with brings a unique voice, allowing us to offer our audiences a varied spectrum of visual narratives.
JG Contemporary is more than a gallery; it's a dynamic space where art transcends boundaries and tradition meets innovation.
Jewel also runs West London Art Factory together with her husband James.
JG CONTEMPORARY
Our history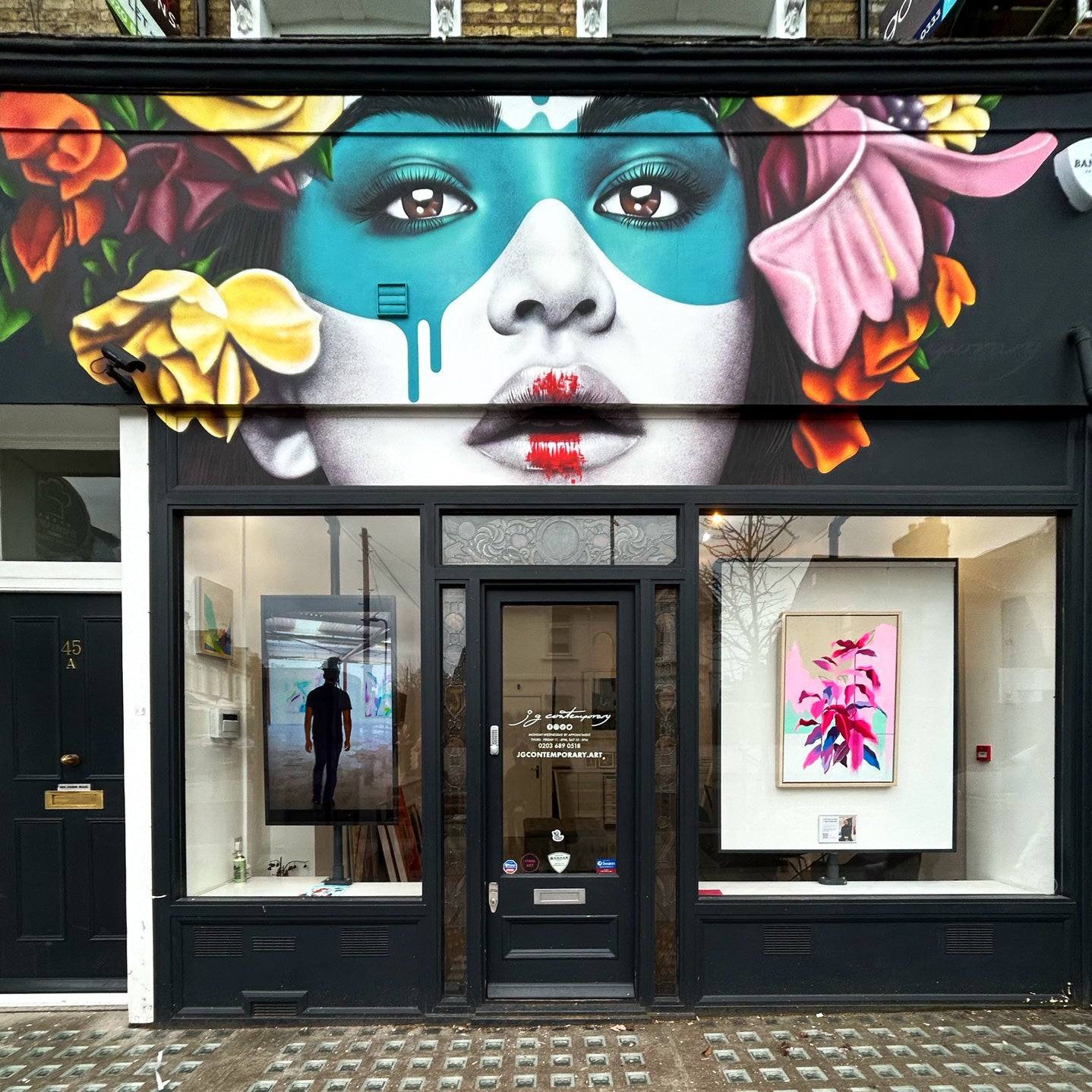 2019
While working on Fin DAC's Shisöka mural for Acton Unframed on the wall of Fed and Watered, we fell in love with Acton's Poet's Corner community and noticed the space opposite the mural being redeveloped. Shortly after JG Contemporary opened its doors in its current location on Churchfield Road in December 2019. The rest as they say is history.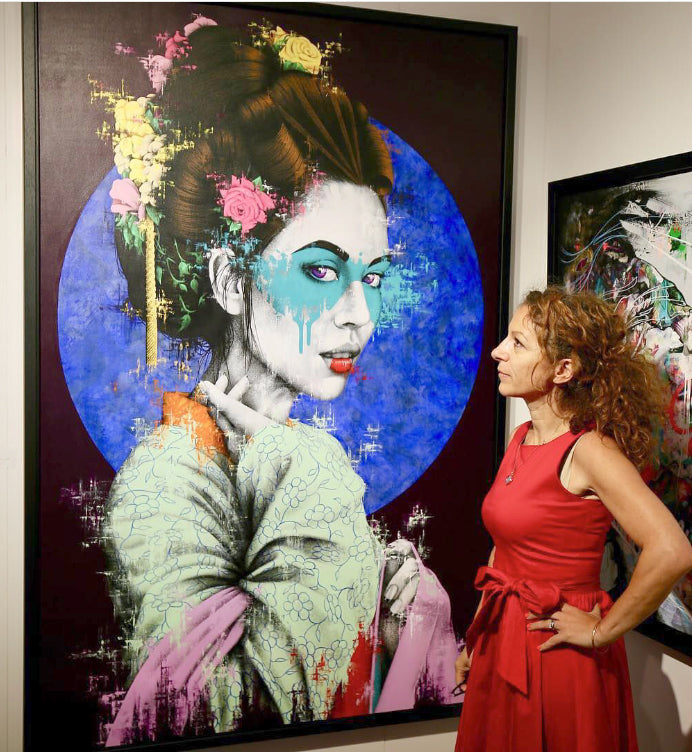 2017
Jewel Goodby Contemporary launched at Moniker International Art Fair as part of the fair's Young Gallery Program. With Fin DAC as our highlight artist, we got the attention of the Financial Times, made it to the 3rd page of The Times and won the hearts of many collectors in urban contemporary art. We exhibited at the next editions of Moniker Art Fair in London and New York until 2019.
2011-17
Over the next few years, we had lots of fun taking Factory Project Pop-ups and events to various Venus in London, including Red Bull Studios, The Hospital Club, Loft Studios and Muse Gallery in Portobello Road. We showcased a wide range of artists throughout the years, and still work with some of the artists we met during our Factory Projects.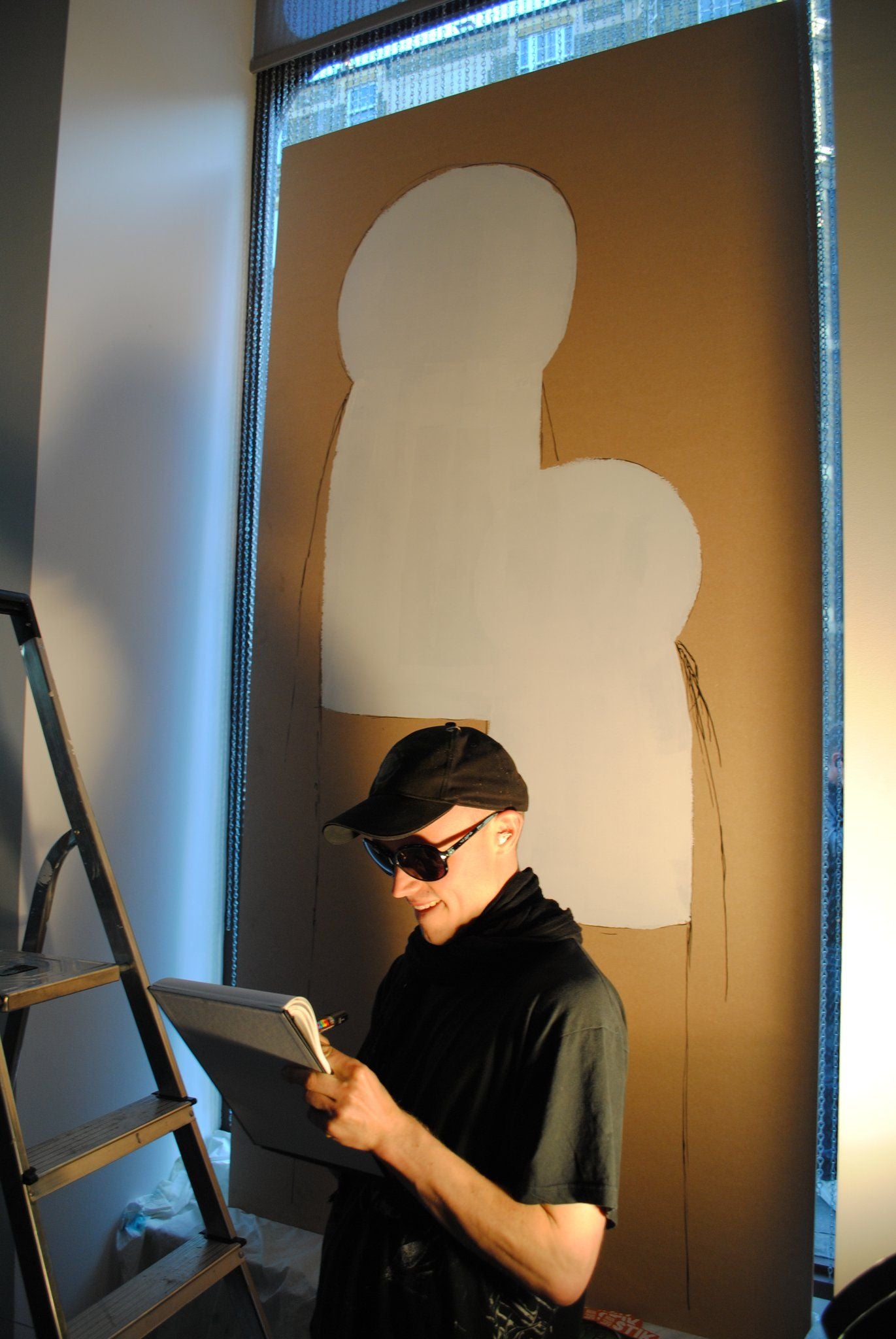 2011
Our first event was the Factory Project at Red Bull Studios in July 2011. We exhibited art, had live bands and organised a live paint session by some of the best street artists at the time, including Fin DAC and Stik. It was a true road blocker.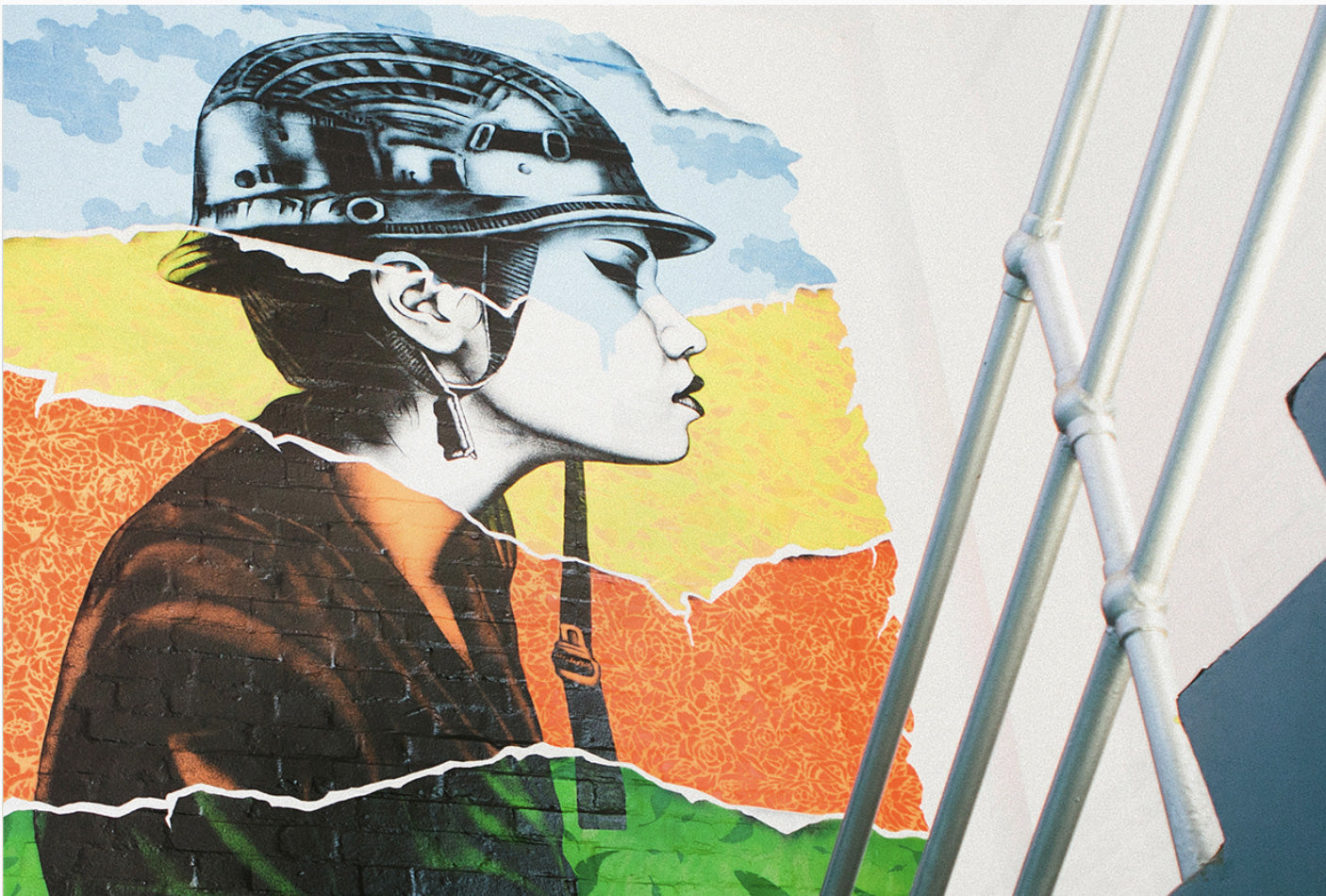 2010
Our art journey started when we set up West London Art Factory in North Acton in October 2010. What was meant to be originally a studio space and a screen printing workshop for Jewel alone, eventually became 22 artist studios in Park Royal.